Watch UK TV live for free with new service!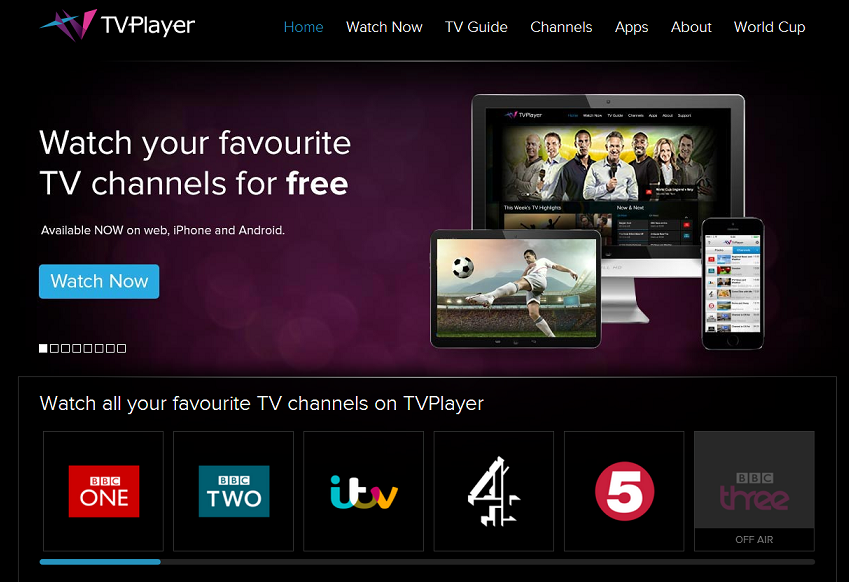 We are very happy to share some awesome news with you. It is no secret, that we try to grow our service an popularity. In order to do that we try to react as fast as we can to challenges that you, our users put ahead of us. We really thank you for it. All you voices of what you need, want, what you do not like about us are a clear signal of what we can do better.
We made our proxy DNS better!
There are two major thing most of you are interested in. Privacy, anonymity online and safety –  VPN users. All kinds of movie/music entertainment provided by online services like Hulu, Netflix, and others – VPN and SmartDNS users.
Knowing that we are very happy to announce that new British TV service has just been added to our Smart DNS streaming service. TVPlayer.com is direct competitor to famous UK TVCatchup (currently available via UK VPN servers).
Few words about the service itself:
"TVPlayer is a new service that let's you watch live TV on your computer, mobile and tablet for FREE!
TVPlayer is also available on Freeview channel 241 on Freeview HD compatible internet-connected TVs and set-top-boxes.
Around 40 channels are available, including channels from the BBC, itv, Channel 4, FIVE, Box Television, Capital, Fashion TV and QVC.
More channels will be added to TVPlayer through 2014."
All you need to watch UK TV live (free and without any registration) is active UK VPN connection or active SmartDNS.
We have tested this service for some time and it still needs a bit of smoothing out. However if you want to watch FIFA World Cup on a mobile device it might be a very good way to do so. Try and let us know if you like it!
And don't miss our World Cup VPN sale!!!